Through the Genesis Biotechnology Group Internship program, you will be afforded the opportunity to learn side by side from experienced professionals and learn the necessary day to day job components that will allow you to gain experience and make a difference in your career! We are looking for aspiring individuals who care about their work ethic and want to work in a fun, friendly environment focused on learning and advancement from within.
We are proud to offer internships on a rolling basis in the following departments:
Accounting
Billing
E-Commerce
Human Resources
IT
Legal
Marketing
Mechanical Engineering
Research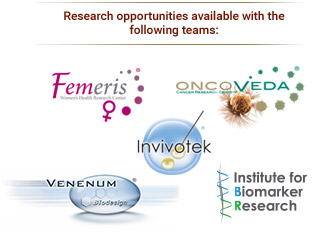 Requirements:
All internships are unpaid opportunities. You must receive credit from your college/university to be eligible
Interested? Contact Us!